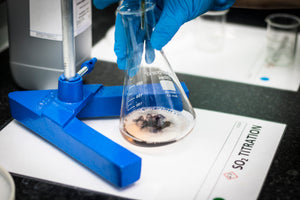 Need more in-depth information on your liquid?
A full lab test includes:
- Alcohol Test
- Specific Gravity
- Colour (measured in EBC)
- Testing levels of SO2 
- Acidity inc Volicity
- pH 
- Haze
- CO2
 You will be required to send in your liquid. This cost is not included.